Dron Cetus Pro
599,00 zł
Dron posiada odbiornik Frsky D8
In stock
Description
Cetus Pro to bezszczotkowy dron, który posiada wiele czujników i sensorów dzięki którym pomaga ci uczyć się latać 😉 Różne tryby lotu pozawalają na szybką naukę latani w fpv.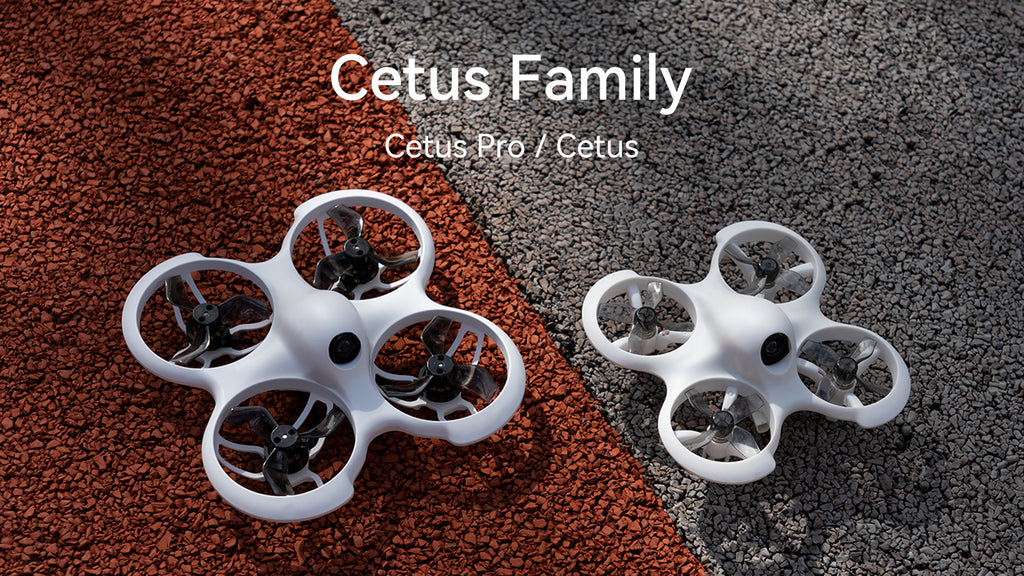 Bullet Point
Trzy tryby lotu z opcją ustawiania prędkości, znacznie ułatwiają wejście w hobby, teraz nawet osoba nie wiedząca nic o FPV może zacząć latać.
W Cetusie Pro zamontowano bezszczotkowe silniki, które charakteryzują się większą mocą i trwałością od szczotkowych modeli.
Tryb 'Self-Protection' wyłącza drona jak tylko mocniej uderzysz przez co nie spalisz przypadkowo silników 🙂
Obudowa wykonana z nylonu PA12, czyli jednego z najwytrzymalszych tworzyw sztucznych, zapewnia że połamanie ramy nie będzie należało do prostych zadań. Przy okazji dron jest osłoniony z każdej strony przez co można latać w praktycznie każdej przestrzeni bez martwienia się o zrobienie komuś szkody.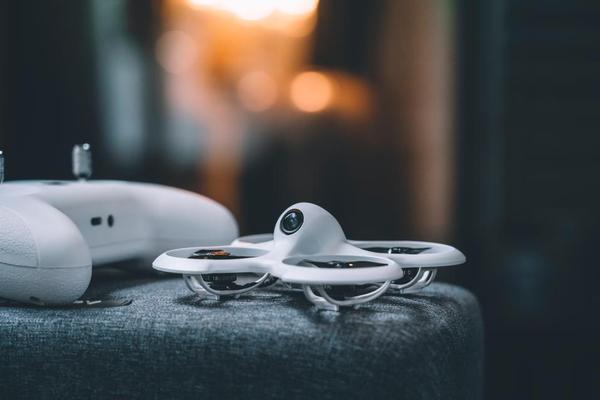 Specification
Positioning system: Optical flow/ Barometer/ Laser
Accuracy of auto-hover: Horizontal ±0.2m, vertical ±0.3m (under no wind environment)
Receiver protocol: Frsky D8
Flight controller: Lite 1-2S Pro brushless FC
VTX: 25mW
Camera tilt degree: 30°
Camera: C02 FPV Micro Camera
Motors:
Propeller: 40mm 3-blade 1.5mm shaft hole
Takeoff weight: 33.19g (without battery)
Battery: BT2.0 450mah 1S
Flight time: 4-5min
Zasięg: 80m (w środowisku bez zakłóceń)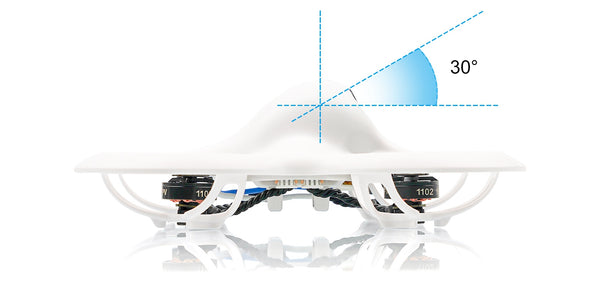 Altitude Hold, Easy to Fly
Trudnym elementem, niszczącym zabawę na początku przygody z FPV, jest utrzymywanie wysokości lotu. Ale nie bój się, Cetus będzie robił to za Ciebie, póki nie opanujesz reszty elementów..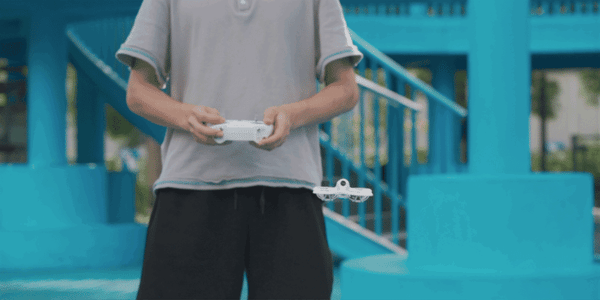 Self-protection, No More Dangers
The quadcopter comes with an excellent self-protection function. It can make an emergency landing whenever loses control or is in low battery. It will also automatically disarm and drop on the ground once there is a strong collision with the object. Let's say goodbye to loss and crash!

Turtle Mode, No Burden to Fly Away
When the quadcopter falls to the ground and upside down, we can active turtle mode by LiteRadio2 SE transmitter to flip it over and resume flying. With this function, there is no need to walk away to correct the position manually. 
Turtle mode will not work effectively if something gets stuck in the motor/prop. Please push down switch SD on the transmitter immediately in this situation to exit turtle mode.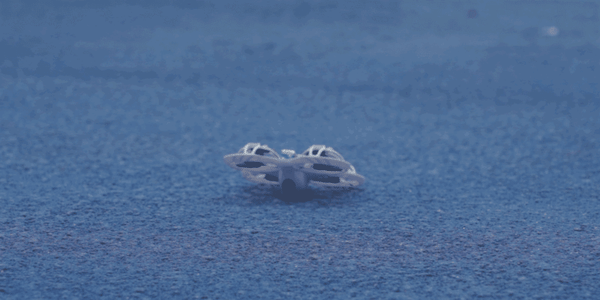 3 Flight Modes, From Zero to Hero
Przełącznik SB to selektor trybów lotu (N – Tryb wspomagania / S – Tryb sportowy / M – tryb w pełni manualny, najtrudniejszy do opanowania), które przeznaczone są dla pilotów o różnym stopniu zaawansowania. Wszystkie tryby lotu można także regulować przełącznikiem SC który pozwala wybrać ustawienia WOLNY / ŚREDNI / SZYBKI.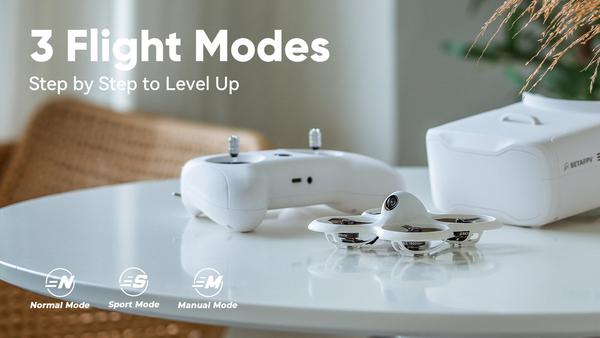 Package:
1 * Cetus Pro Brushless Quadcopter
2 * BT2.0 450mAh 1S Lipo Battery
1 * BT2.0 Battery Charger and Voltage Tester
1 * USB Charging Cable (Type-C)
1 * Type-C Adapter
1 * Prop Removal Tool
4 * 40mm 3-blade Props
2 * User Manual