ELRS Nano TX Moduł
229,00 zł
Description
Package:
1 * BETAFPV ELRS Nano TX module
1 * BETAFPV Moxon antenna
1 * Nano TX module user manual
BETAFPV Nano RF TX module is based on the ExpressLRS project, an open-source RC link for RC applications. ExpressLRS aims to achieve the best possible link performance in both speeds, latency, and range. This makes ExpressLRS one of the fastest RC links available while still offering long-range performance. ExpressLRS ma na celu osiągnięcie najlepszej możliwej wydajności łącza zarówno pod względem prędkości, opóźnień, jak i zasięgu. To sprawia, że ExpressLRS jest jednym z najszybszych dostępnych łączy, jednocześnie oferując wydajność dalekiego zasięgu.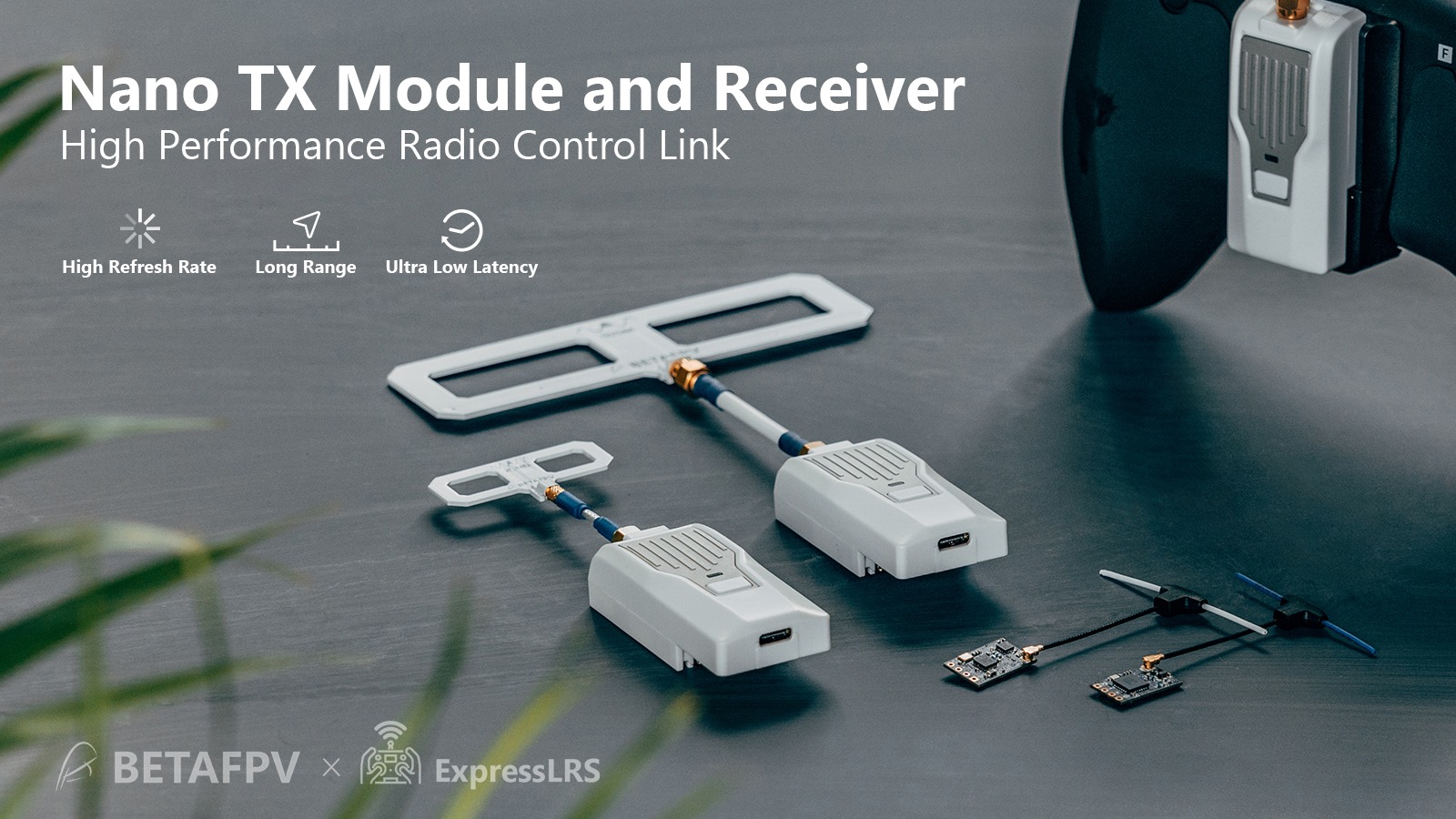 Specification
- Packet refresh rate: 25Hz/50Hz/100Hz/200Hz (915MHz/868MHz) 25Hz/50Hz/150Hz/250Hz/500Hz (2.4GHz)
- RF output power: 100mW/250mW/500mW
Frequency bands (Nano RF Module 2.4G version): 2.4GHz ISM
Frequency bands (Nano RF Module 915MHz/868MHz version): 915MHz FCC/868MHz EU
Input voltage: 5V~12V
- USB port: Type-C
BETAFPV Nano RF module is compatible with radio transmitter which has the nano module bay (AKA lite module bay, e.g. Frsky Taranis X-Lite, Frsky Taranis X9D Lite, TBS Tango 2).