X-Knight 5" Toothpick Quad (HD Digital VTX)
1 490,00 zł – 1 500,00 zł
Description
X-Knight 5" Toothpick Quad (HD Digital VTX) jest pierwszym 5 calowym dronem 6S typu toothpick w ofercie BetaFpv. Posiada cyfrową transmisję obrazu zgodną z systemem DJI FPV (vista).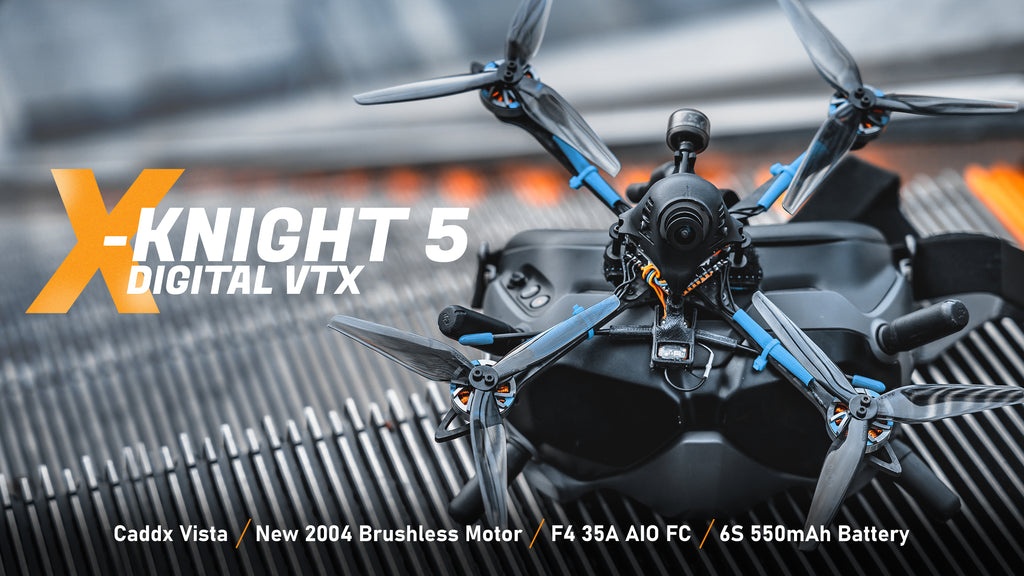 Bullet Points
X-Knight 5" Toothpick Quad (HD Digital VTX) posiada nadajnik Caddx Vista, umożliwiający nagrywanie DVR w rozdzielczości 720P i aż 120fps video.
Nowe, specjalnie przygotowane przez BETAFPV, silniki 2004 1700KV motors i śmigła HQ 5025. X-Knight 5" HD Digital VTX posiada duży zapas mocy co pozwoli na wykonywanie dowolnych akrobacji w powietrzu.
X-Knight 5" Toothpick Quad (HD Digital VTX) jest ultra lekki, waży tylko 176.8g a przy tym dzięki bateri 6S i nowym silnikom dysponuje ogromną mocą.
Posiada ramę wykonaną z włókna węglowego typu T800, które jest mocniejsze, lżejsze i o 11% bardziej wytrzymały na rozciąganie (obciążenie powstające podczas pracy/zginania) od T700.

Zalecamy użycie baterii 6S 550mAh dzięki której X-Knight 5" HD Digital VTX może latać spokojnie aż 11 min lub agresywnie do 4min.
Specification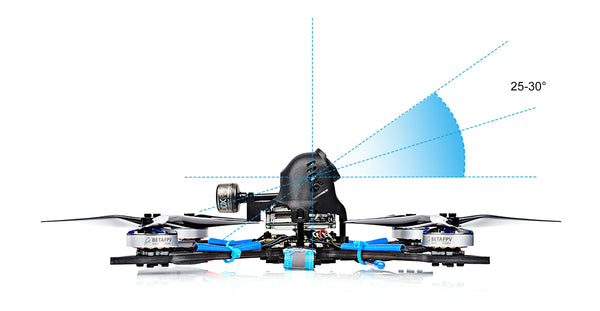 Flight Controller
Toothpick F4 35A AIO Brushless FC – The board is the first BLHeli_32 ESC 35A All-in-one toothpick FC on the current market. It can handle 35A continuous current(40A burst) and provide with massive levels of performance capability, but it still maintains ultralight only 7g. In addition, this board supports a 2-6S Lipo battery, perfectly suitable for the 4"-5" toothpick drone.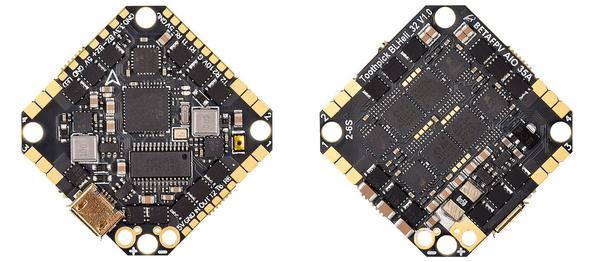 Caddx Vista
The Caddx Vista HD digital video transmitter can work with DJI FPV camera, goggles, and remote controller. The total weight (with camera and antenna) is 35g only, about 20g lighter than the DJI FPV unit. Besides, it is smaller and designed to suit for whoop drones. With this vista kit, the max range is up to 4 kilometers. BETAFPV mini canopy V3  is suitable for the Caddx Vista greatly. With injection molded process and PE material. The canopy will perfectly protect the Caddx Vista camera.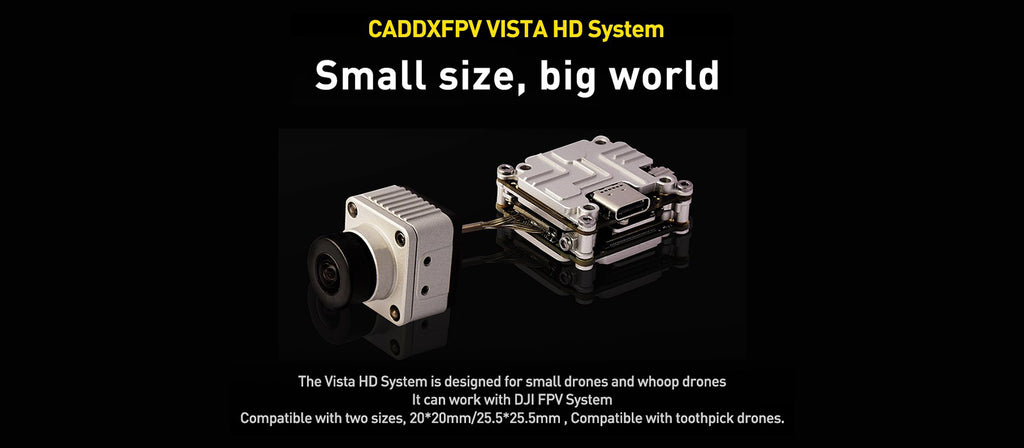 Motors
2004 1700KV Brushless Motors is a lightweight 6S motor. It only weights 16.4g / 1pc. Best matched with the HQ 5025 3-Blade Props, the motor is very efficient in use and has an excellent racing flight experience. Combined with Toothpick 35A AIO Brushless FC, it will provide you enough output power.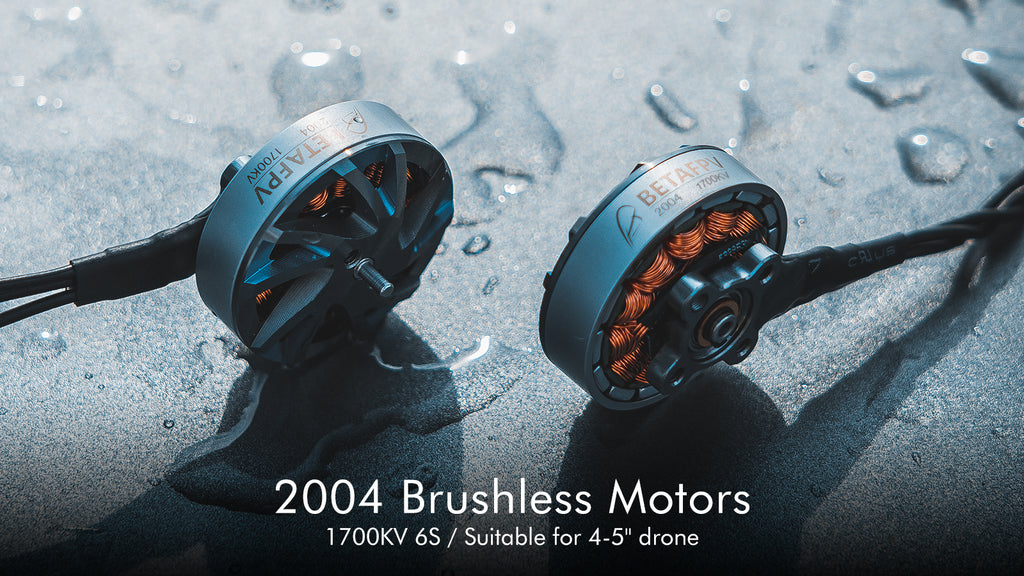 X-Knight Carbon Fiber 5" Frame V2 Kit
X-Knight Carbon Fiber 5" V2 Frame Kit – Our first assembled 5" frame kit, which adopts T800 carbon material becomes ultimate durability while maintaining minimal weight 26.44g. It consists of arms, bottom plate, and top plate, which allows you to replace the damaged part. Meanwhile, the top plate comes with press nuts to make the installation process easier.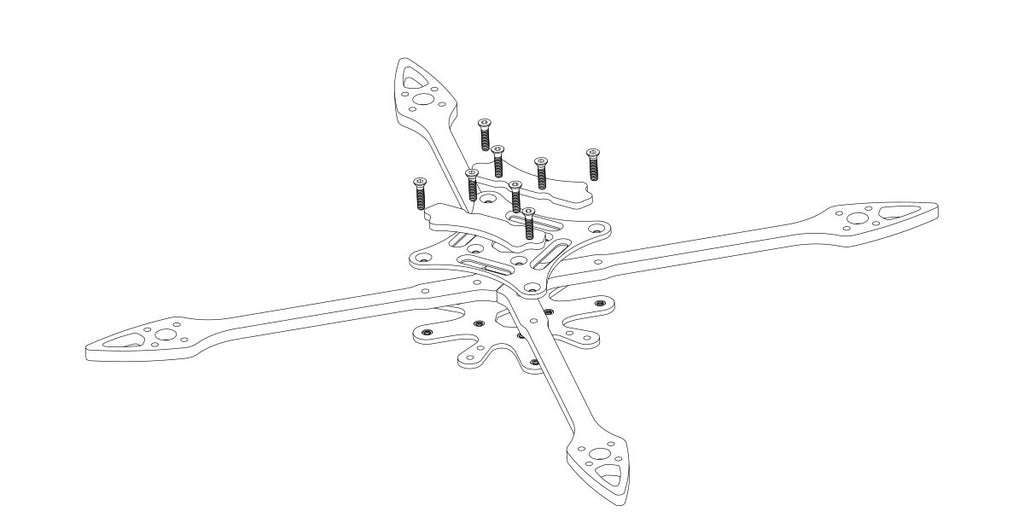 Additional information
Weight
N/A
Specification

・Waga: 176.8g (bez baterii)
・FC&ESC: F4 35A AIO Brushless FC
・Silniki: 2004 1700KV
・Śmigła: HQ 5025 3-Blade
・VTX&Camera: Caddx Vista
・Odbiornik: Frsky
・Czas lotu: na baterii 550mAh 6S od 11 minut do 4 minut w zależności od stylu